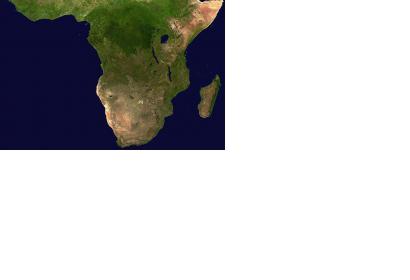 A study carried out by the University of Leicester has shown the amount of rainfall many African areas receive has drastically changed in the last ten years. It is an essential factor for vegetation, which plays a vital role in African livelihoods.
The international team of researchers has mapped the entire African continent south of the Sahara regions using satellite mapping technology. The analysis of the rainfall and greenness of plants in African regions suggests that "some parts of the Congo, Nigeria and Madagascar appear to receive much less rainfall now compared to 10 years ago," said Professor Heiko Balzter, Director of the Centre for Landscape and Climate Research at the University of Leicester and co-author of the study.
The analysis of 10 years of satellite data has been conducted together with the Joint Research Centre of the European Commission, the Institute of Electromagnetic Sensing of Environment of the National Research Council of Italy, and the Polish Institute of Geodesy and Cartography. The researchers used a rain dataset that is produced by the National Oceanic and Atmospheric Administration's (NOAA) Climate Prediction Centre and combined data of local rain gauge stations with the satellite data.
Dr. Agata Hoscilo, the postdoctoral researcher responsible for producing the satellite maps, stated: "This study confirms that most of the vegetation in sub-Saharan Africa depends on rainfall variability, particularly in the semi-arid and arid environments; however, there are areas where degradation of vegetation condition is driven by other anthropogenic or natural factors. Use of coarse resolution satellite data can be a valuable source of information leading to better understanding of the drivers of change."