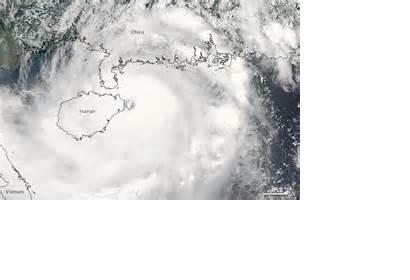 On 18 and 19 July 2014, the International Charter: Space and Major Disasters was activated twice in order to provide satellite-based maps on the impact of Typhoon Rammasun in the Chinese province of Hainan and in Nothern Vietnam.
In Hainan, 46 people have died and an estimated 100,000 people have been evacuated. In Viet Nam, sixteen people have been reported dead and an estimated 27,000 people have been evacuated.
Rammasun Typhoon - which had already devastated the Philippines and passed over southern China - is now dissipated, but another Typhoon, named Matmo, is forecasted to further damage the area.
The satellite products will be published on the International Charter's website as soon as they become available.