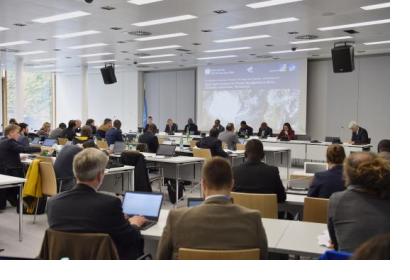 Over 100 participants from more than 20 countries discussed the use of space technologies in meeting the challenges posed by floods, droughts and other disasters across Africa at an international conference that took place from 6 to 8 November in Bonn, Germany. The UN-SPIDER Bonn International Conference "Space-based Solutions for Disaster Management in Africa: Challenges, Applications, Partnerships" brought together space agencies, national disaster management agencies, international, regional and non-governmental organizations, academia and the private sector to discuss how space-based information can support disaster risk reduction, prevention and response on the continent. The event also featured a hands-on day during which participants had the opportunity to explore a wide range of GIS solutions in depth.
Presentations and photos from the event are available on the conference website.
The conference included two panel discussions as well as several presentations from the space and disaster management communities. During the first panel, experts from space agencies and cartographic institutes discussed space technologies for disaster management in Africa, while the second panel provided the perspective of disaster managers on the challenges in using these technologies for risk reduction and emergency response efforts.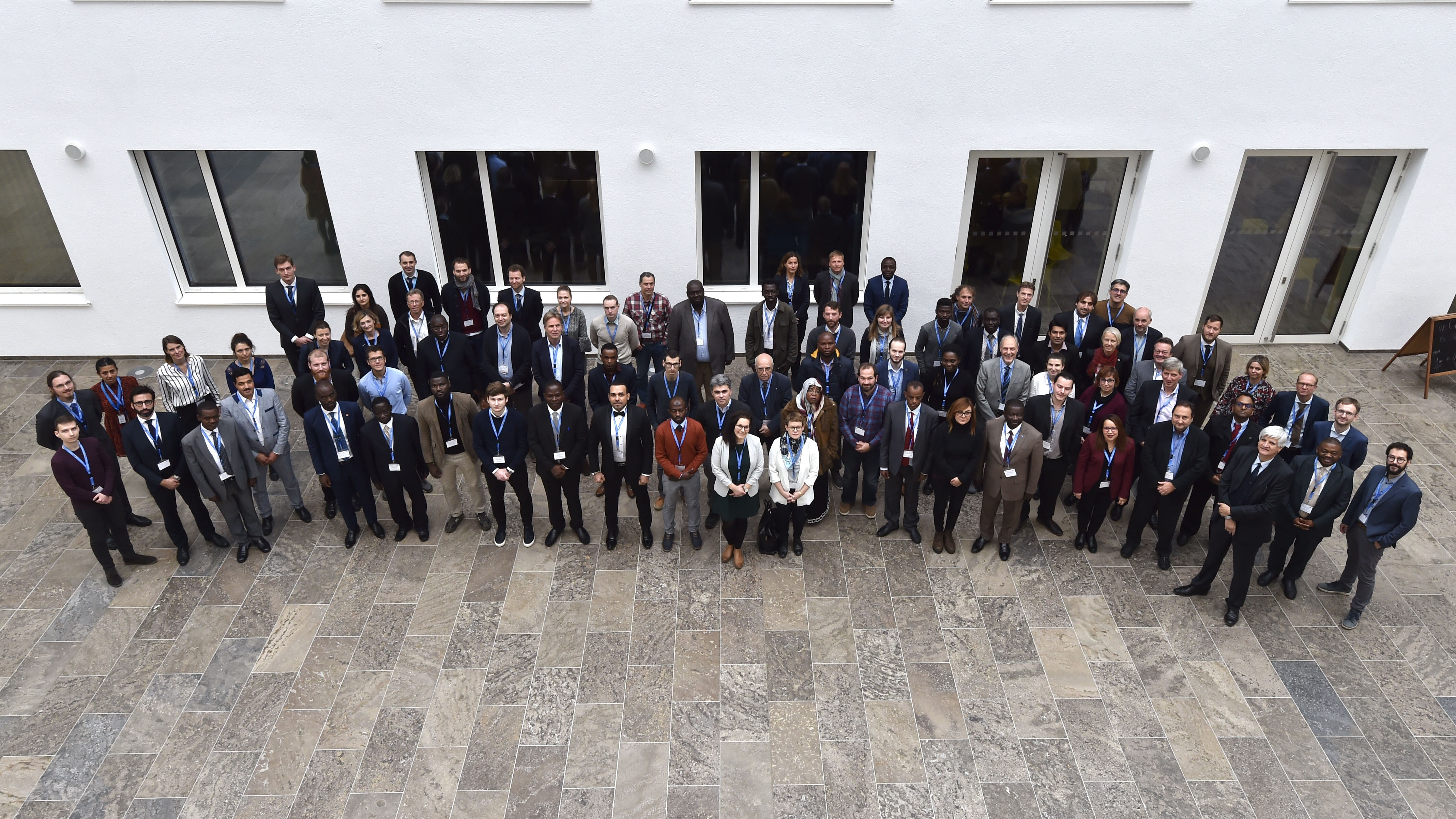 In the first session, speakers from a wide range of institutions from or operating in Africa presented recent initiatives in Ghana, Ethiopia, Madagascar and Tunisia in using Earth observation and remotely-sensed data for addressing floods and droughts, complemented by a presentation of the recently-launched United Nations Convention to Combat Desertification (UNCCD) Drought Toolbox. A second session highlighted existing capacity-building initiatives that support various stakeholders in Africa in meeting the challenges brought about by natural hazards. The support available through emergency response mechanisms, such as the International Charter "Space and Major Disasters" and the Copernicus Emergency Management Service (EMS), were showcased in a third session alongside initiatives of the private sector and development cooperation actors in using Earth observation to support disaster prevention and management efforts. Finally, a fourth session highlighted recent advances in space technology applications for addressing tsunamis, landslides and mass movements as well as water quality, whilst underlining the relevance of open geospatial information and services.
The second day of the event was dedicated to eight hands-on sessions, which allowed participants to use web-based and desktop GIS applications to map and analyze floods, droughts, forest fires and other natural hazards. Through step-by-step exercises, they were encouraged to explore their areas of interest and identify their use cases for the applications.
The third day of the event featured presentations on UN-SPIDER Technical Advisory Support activities and the work of the Regional Centre for Mapping of Resources for Development (RCMRD) - one of 23 UN-SPIDER Regional Support Offices - in using Earth observation for disaster management in Africa. Through extensive discussions, participants were also able to identify future joint activities.
The three-day conference was preceeded by a Project Manager Training of the International Charter "Space and Major Disasters", which was hosted by the UN-SPIDER programme of the United Nations Office for Outer Space Affairs (UNOOSA) at its Bonn office. A meeting of the International Working Group on Satellite-based Emergency Mapping (IWG-SEM) took place on 7 and 8 November in parallel to the event.