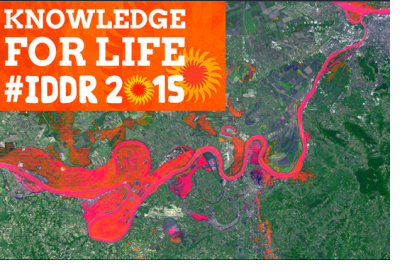 Throughout their history, societies around the world have suffered the impacts of disasters triggered by natural hazards. And while disasters continue to occur in this century, the knowledge gained over hundreds of years has been essential to identify ways to minimize the effects of such natural hazards. Ancient communities in floodplains and deltas developed the knowledge to identify areas less exposed to floods, as well as precursors to such floods. In the Indian Ocean and in the islands in Asia Pacific, coastal communities developed and now use indigenous or traditional knowledge regarding the behavior of the sea in case of tsunamis as a way to minimize casualties in case such tsunamis take place.
And while traditional or indigenous knowledge is an important pillar of the resilience of communities worldwide, it is equally imperative to combine it with knowledge gained through scientific research as a way to reach sustainable development and in the coming decades, to adapt to the different manifestations of climate change.
As Mr. Ban Ki-moon, Secretary General of the United Nations, comments in his message on the occasion of the International Day for Disaster Reduction, "… Traditional and indigenous knowledge is the indispensable information base for many societies seeking to live in harmony with nature and adapt to disruptive weather events, a warming globe and rising sea."
The recently launched Sendai framework for disaster reduction calls on governments to ensure the use of traditional, indigenous and local knowledge and practices, as appropriate, to complement scientific knowledge in disaster risk assessment and the development and implementation of policies, strategies, plans and programmes of specific sectors, with a cross-sectoral approach, which should be tailored to localities and to the context.
Along these lines, the Sendai framework makes reference to the need to promote the use of space and in-situ information as a way to enhance our understanding of risks, calling on the international community to facilitate access to such space and in-situ information and to facilitate and enhance the use of geospatial and space-based technologies worldwide.
UN-SPIDER is committed to find ways to combine indigenous knowledge and the information gathered from space-based applications to identify ways to reduce existing risks, to prevent the generation of new risks, and to be better prepared to confront natural hazards worldwide.
Through its network of Regional Support Offices, National Focal Points and its partners, UN-SPIDER is working with national governments and relevant stakeholders to find strategies to enhance the use of both indigenous or traditional knowledge and the knowledge derived with the aid of space technologies as a way to contribute to disaster risk reduction efforts, to strengthen the resilience of communities at risk, and to contribute sustainable development worldwide.