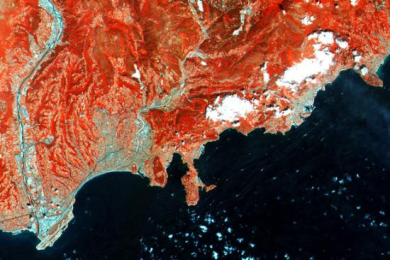 A Memorandum of Understanding was signed on July 15 between the European Space Agency (ESA) and the European Environmental Agency (EEA) in order to share scientific expertise and technical data in the fields of Earth Observation and environmental monitoring through satellite imagery.
One of the novelties is the agreement on the employment of the brand-new Sentinel-2A satellite, developed and launched by ESA, for the Copernicus Land Monitoring Service, which is coordinated by EEA. The space artifact is the second satellite of the European Union's Copernicus programme and is specifically designed for environmental monitoring by providing colourful high resolution imagery in 13 spectral bands.
Not only does it offer data for the traditional meteorological and environmental monitoring programmes of EEA, but it can also be used for locating sites for refugee camps in humanitarian crises, monitoring the destruction or growth of forests and estimating fertilizer and water needs for efficient crop production.