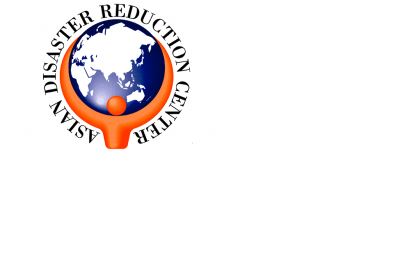 The Asian Disaster Reduction Center (ADRC) has been a UN-SPIDER Regional Support Office (RSO) since 2009. In 2015, the ADRC will continue to promote and support the use of space-based information for disaster risk reduction in its role as a UN-SPIDER RSO.
In doing do, ADRC will continue to participate in the Sentinel Asia project.
The project was launched in 2006 with the objective of establishing a disaster risk management system by making use of satellite images in Asia. ADRC functions as the focal point to receive emergency observation requests in the framework of Sentinel Asia. Upon receiving a request, ADRC decides whether the request is appropriate and whether the emergency observation should be implemented mainly based on the assessment of damages and casualties. Based on its own judgment, ADRC will forward the request to six space agencies, namely, ISRO (India), JAXA (Japan), GISTDA (Thailand), KARI (Korea), NARL (Taiwan), CRISP (Singapore) participating in the Sentinel Asia Project. The operation of ALOS2, a new Earth observation satellite, has begun in November 2014.
The mechanism has started its third step in 2013 and supports not only in the after-disaster phase but also in the pre-disaster and recovery phases. In order to examine in more detail the policy toward the Step3 phase, ADRC interviewed 30 national disaster agencies (ADRC's counterparts). As a result, the experts found that emergency observation is still poorly recognized by the members. ADRC will therefore strengthen its efforts to promote emergency observation through Sentinel Asia.
Training seminars are also a part of the Sentinel Asia project. The training seminars aim at providing those who work in disaster management with information on how to utilize the Sentinel Asia system, for instance, with regards to visualization or interpretation of satellite data obtained through Sentinel Asia.
ADRC is also involved in the 3rd World Conference on Disaster Risk Reduction (WCDRR2015) to be held from 14 to 18 March 2015 in Sendai, Japan. ADRC will present past activities by referring to the Hyogo Framework for Action (HFA), and will make recommendations for the Post-HFA phase as Sentinel Asia. To this end, ADRC will distribute a booklet highlighting the achievements of Sentinel Asia in the context of the HFA, recommendations for the Post-HFA phase as well as nine good practices.
Finally, ADRC will continue to provide information on the latest disasters, and other relevant information, as well as on other ADRC activities as the UN-SPIDER RSO through its website.