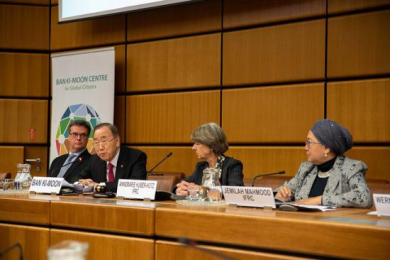 The International Federation of Red Cross and Red Crescent Societies (IFRC), the United Nations Office for Outer Space Affairs (UNOOSA), the Ban Ki-moon Centre for Global Citizens and the Austrian Red Cross presented the 2018 World Disasters Report at the United Nations in Vienna on 12 November. The report addresses the need to fill the gaps in humanitarian assistance coverage to avoid the exclusion of the most vulnerable people. Former United Nations Secretary-General Ban Ki-moon participated in the launch.
The 2018 World Disasters Report "Leaving No One Behind: The international humanitarian sector must do more to respond to the needs of the world's most vulnerable people" identifies five flaws in the humanitarian sector. People who are out of sight, out of reach, out of the loop, out of money and/or out of scope are generally left behind by international humanitarian assistance. The report estimates that 97.4 million people will receive international assistance while around 27 percent of the people in need will partially assisted by domestic authorities.
According to the report, lack of information and lack of mapping create blind spots that lead to people being left out of international response action (Out of sight). Developing ways to enhance accessibility to data analysis is important. IFRC highlights the need for satellite data analysis, but also the need for creating partnerships and domestic institutional strengthening action plans. The report underlines: "Promoting the participation of people affected by the crisis is key to making communities more resilient and aid more accountable".
Also, the difficulties to access some geographical areas and the insecurities created during a crisis make it difficult to reach marginalized people (Out of reach). Generally, the problems with language and accessibility exclude elder people and other groups from receiving assistance (Out of the loop) and the inequalities regarding funding worsen the situation (Out of money). The report also addresses the need of including within the scope of action vulnerable people that normally do not fit into traditional categories (Out of scope).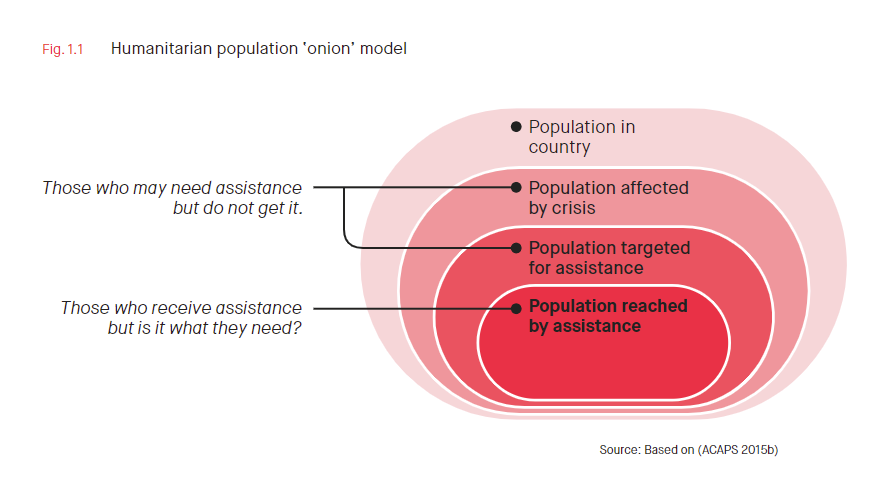 To address the issues highlighted above, the report formulates the following recommendations:
Getting the incentives right
Recognizing and supporting the role of local humanitarian action
Adopting a community-centered, participatory approach
Taking up our shared responsibility for resilience
Improving the appropriate use of data and technology
Addressing the critical cases
Prioritizing the most vulnerable groups, the need for investing in local responders, the integration of community and the focus on prevention are highlighted as being key to fix these gaps. Technology needs to be accessible in case of humanitarian crisis and IFRC recommends investing in data gathering and analysis for an effective response.
During the launch event, UNOOSA addressed the problem of data accessibility and analysis for disaster risk reduction.