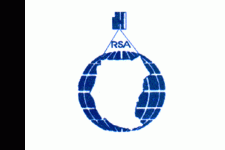 The Remote Sensing Authority (RSA) in Sudan was established in 1977, as a National Remote sensing Center (NRSC) within the National Council for Research, Ministry of Higher Education and Scientific Research. In 1996 the Remote Sensing Center was renamed to Remote Sensing Authority and affiliated to the National Center for Research, Ministry of Science and Technology.
RSA is doing research in the field of remote sensing, geoinformatics and GPS technology applications for natural resources, environment and disasters. The Institute provides value-added services in natural resources management, remote sensing, GIS, GPS and technology transfer.
RSA is involved in human capacity development through education, training, and workshops awareness programs for professional as well as public.
RSA's main objectives are:
Proposes space science and technology policies for the government
Coordinate the efforts and activities related to space technology making use of local and foreign expertise.  
Conduct a scientific research in the application of space technologies
Provide training in space technology applications
Provide consultations
Contact:
Dr. Amna Ahmed Hamid
Director, Remote Sensing Authority National Center for Research
Ministry of Science and Communications
P.O Box 24/321 University of Khartoum
Khartoum -Sudan
Mobile: +249 912882363
Email: amnaah71

gmail [dot] com