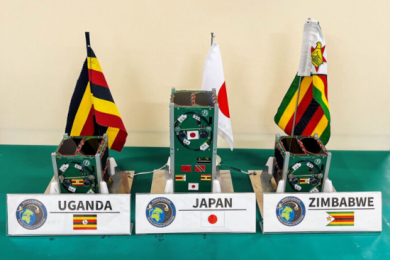 The Zimbabwe National Geospatial and Space Agency (ZINGSA) has confirmed that Zimbabwe's first earth-observation satellite, ZimSat-1, is operational and has commenced the downlink and uplink functions after a successful orbital stabilisation.
ZimSat-1' will enhance the monitoring of environmental hazards and droughts, the performance of crop health assessments, mapping of human settlements and disease outbreaks, the generation of accurate weather forecasts, as well as serve in mineral exploration purposes, among other activities.
According to ZINGSA's coordinator, images obtained via ZimSat-1 hold immense value, as "they are beneficial and can be used for various applications, including change detection of an area over time, crop health assessment, and environmental monitoring (veld fire assessments, deforestation and land degradation assessment".
ZINGSA's engineers are currently working on issuing commands to downlink packets. In every pass, the station receives 120 packets of data, which after decoding using special software are converted into an image of a specific area. "ZimSat-1 passes through Zimbabwe two to three times a day, depending on the angle of the pass", explained ZINGSA's coordinator.
Main image: BIRDS-5 satellite constellation developed by Uganda, Zimbabwe, and Japan sits on table prior to launch. © BIRDS-5.