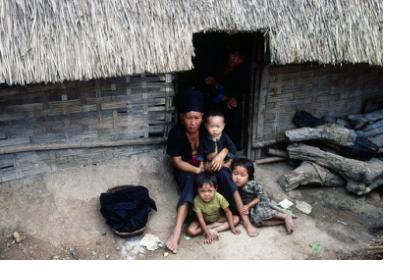 The African Union Commission (AUC), together with the International Federation of Red Cross and Red Crescent Societies (IFRC), today launched the World Disasters Report 2012, Focus on Forced Migration and Displacement.
More than ever, the complex nature of disasters and conflicts is accompanied by the enormous potential to uproot large numbers of people. Globally, 73 million people are forced migrants – more than one in every 100 of the world's citizens. Africa hosts the highest number of refugees and internally displaced persons at more than 12 million.
The report both widens and sharpens the focus on the complex causes of forced migration – conflict, natural disasters, development, climate change – and the diverse consequences and impacts for both affected populations and humanitarian actors.
The IFRC has permanent observer status at the AU, and this joint launch, which reinforces collaboration between the two institutions, is a call to action for governments to take decisive steps in addressing the issues of forced migration and displacement in Africa.
For the 2013 edition of the World Disaster Report focusing on space-based information, UN-SPIDER was invited to provide an Issue Expert on the Editorial Board.