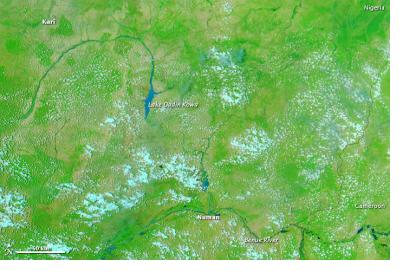 To strengthen the preparedness and response capacities of West African countries to natural disasters, the ECOWAS secretariat in Abuja, the Nigerian capital city, Tuesday began hosting a three-day consultative meeting of the Regional Committee for Disaster Management in West Africa (GECEAO).
Opening the meeting, the Nigerian Minister of Environment, Mrs. Hadiza Mailafia, charged the participants from the ECOWAS sub-region and its multilateral partners "to find ways and means of providing a mechanism for regional risk assessment, mitigation, preparedness and response."
Also speaking at the meeting, the Director-General of the Nigerian National Emergency Management Agency (NEMA), Alhaji Muhammad Sani Sidi, alerted countries in the West African Sub-region of the increasing incidences of disaster across the zone, advising the governments to take disaster management more seriously in order to promote safety and development.
According to Sidi, developing strategic partnerships initiatives with sister African countries on disaster risk reduction and emergency preparedness, is in line with NEMA's drive to foster regional cooperation among ECOWAS countries. "In this regards, NEMA has over the years developed a well trained workforce and acquired strategic facilities and assets that can easily be deployed beyond the shores of Nigeria for timely and effective emergency response, mitigation and recovery.