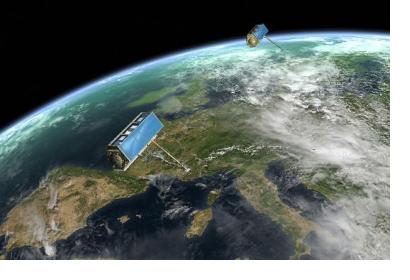 The Canadian company UrtheCast announced its plans to develop a constellation of brand-new Earth Observation satellites. Comprised of a minimum of 16 satellites, it will be the world's first fully-integrated, multispectral optical and Synthetic Aperture Radar (SAR) commercial constellation of Earth Observation satellites. It is scheduled for launch between 2019 and 2020.
This new constellation will feature onboard real-time processing, cross-cueing between satellites, optical and SAR data fusion and real time cloud imaging.
UrtheCast is partnering with Surrey Satellite Technology (SSTL) from the UK and the Spanish ElecnorDeimos Space. According to UrtheCast's President and COO, Wade Larson, "We've been working on the Constellation for over a year now and we're delighted by the market reception we've had. We're confident that the Constellation will bring an entirely unique dataset to this industry and, frankly, given the response we're getting around the world, our customers agree."