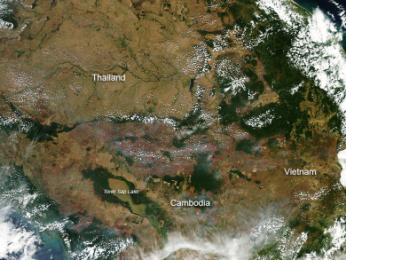 From 20 to 22 February, ESCAP (United Nations Economic and Social Commission for Asia and the Pacific) held a regional workshop on geo-referenced disaster risk management information systems for South-East and East Asia, and the Pacific. The workshop was held in Bangkok, Thailand and attracted participants from Cambodia, China, Cook Islands, Fiji, Indonesia, Kiribati, Lao PDR, Malaysia, Mongolia, Myanmar, Philippines, Samoa, Thailand and Vietnam. Several UN agencies attended, among them UNOOSA/UN-SPIDER, UNITAR, UNDP, UNICEF and OCHA.
The workshop was a follow-up activity to the Expert Group Meeting on Geo-reference Disaster Risk Management System in Asia-Pacific Region held from 15 to 17 February 2012 in Bangkok, and also an activity of the project entitled "Improving Disaster Risk Preparedness in the Economic and Social Commission for Asia and the Pacific (ESCAP) Region" which ESCAP is currently implementing.
The workshop discussed the importance of standardized geo-referenced information, and necessity of having a strong institutional mechanism and coordination for data/information sharing among the relevant national agencies, and networking and community of practices for an effective disaster risk management, among others.
UN-SPIDER made a meaningful contribution to the workshop by holding a presentation on "HFA Priorities and relevance of space based/geographic information – UN-SPIDER Interventions". The participants were briefed about UN-SPIDER's Technical Advisory Support and capacity building activities in the region.