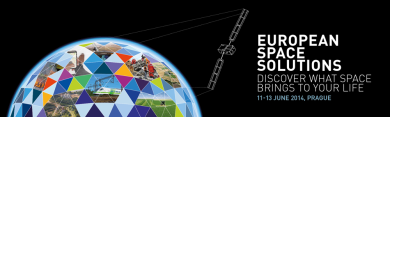 UN-SPIDER's Senior Programme Coordinator, Mr Luc St-Pierre, participated in the European Space Solutions Conference, which took place from 11 to 13 June 2014 in Prague, Czech Republic.
At the invitation of EC-COPERNICUS, Mr St-Pierre presented the approach of UN-SPIDER and approaches to reduce vulnerabilities to hazards through good practices in geospatial information management in the panel "From Emergency Response to Risk Reduction".
The 3-day conference brought together business and the public-sector with users and developers of space-based solutions. Participants learned about the potential for using space technologies from the European Space Programmes Galileo/EGNOS (navigation) and Copernicus (Earth observation) in their fields of work, gather insights about current developments, and discuss what is possible and needed in the future.