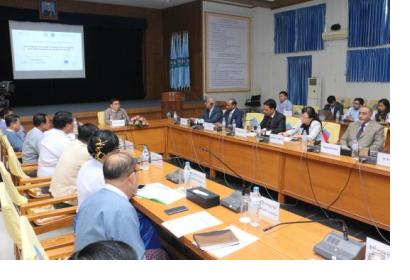 The United Nations Platform for Space-based Information for Disaster Management and Emergency Response (UN-SPIDER) and the United Nations Human Settlement Programme (UN-Habitat) carried out a joint high-level advocacy workshop in Myanmar under auspices of the country's Ministry of Social Welfare, Relief and Resettle­ment (MSWRR). Experts from the Centre for Space Science and Technology Education in Asia and the Pacific (CSSTEAP), the International Centre for Integrated Mountain Development (ICIMOD) and Maxar contributed to the meeting on 11 March 2019 in Nay Pyi Daw, Myanmar.
The high-level advocacy workshop was led by Prof. Dr. Win Myat Aye, Union Minister of MSWRR. He elaborated outcomes of the long-term engagement of UN-SPIDER with Myanmar. Among others, the meeting was attended by Mr. Soe Aung, Deputy Minister of MSWRR and over 50 senior officials of all key ministries that contribute to disaster management activities in the country. The workshop proposed strengthening coordination among the government organizations, technical institutions, data contributors and end users for improving the data sharing and utilization of space technology in the field of disaster risk reduction. It deepened the engagement of UN-SPIDER with MSWRR, its Emergency Operation Centre (EOC), United Nations agencies and other stakeholders, and strengthened Myanmar's capacities in the use of Earth observation for sustainable development and disaster management.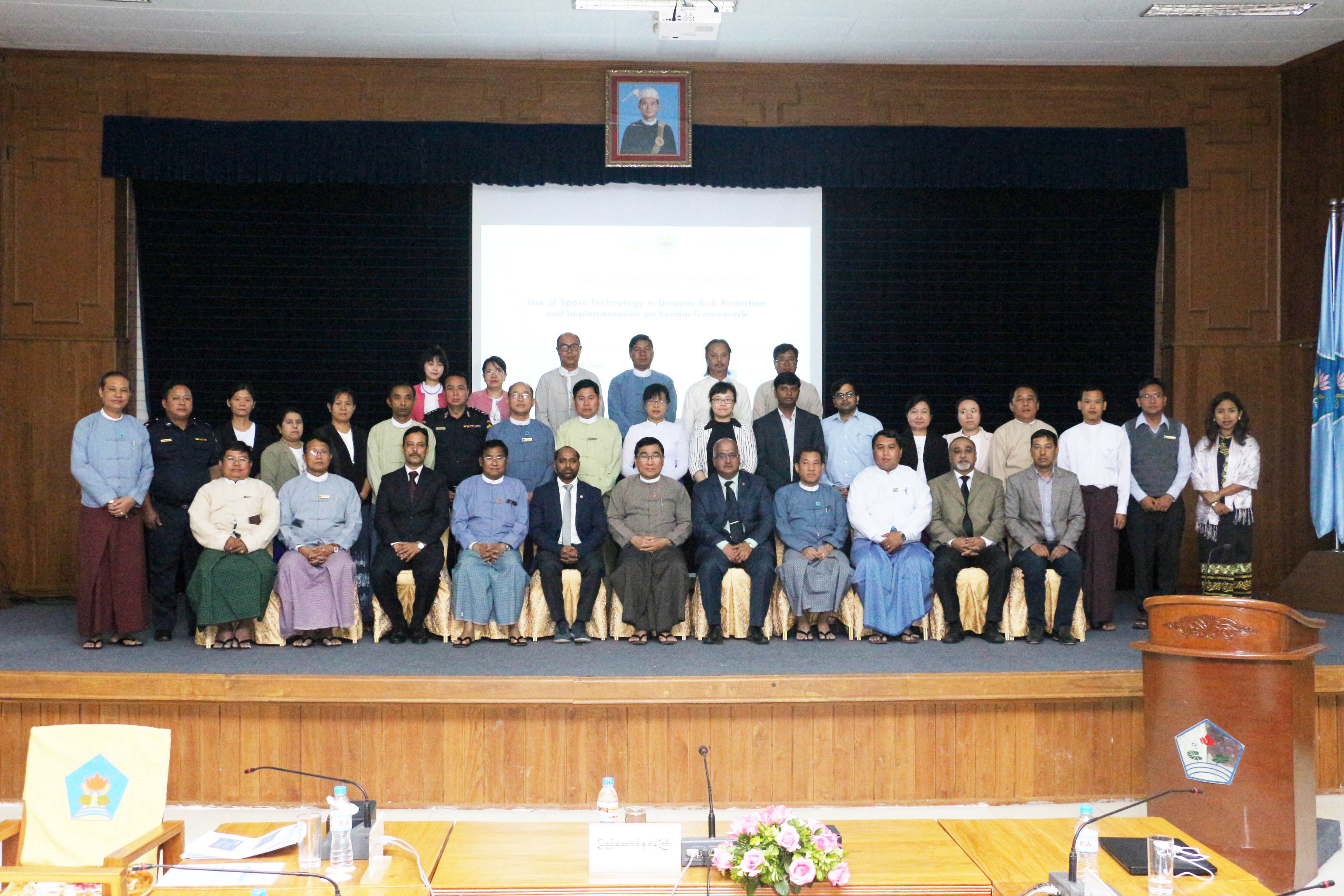 The opening session highlighted joint efforts of UN-SPIDER and UN-Habitat in developing capacity in using geospatial information in the Department of Disaster Management of MSWRR. MSWRR has taken great advantage of the 2012 UN-SPIDER Technical Advisory Mission with regards to making use of remote sensing data for risk management and emergency response. MSWRR established the "Emergency Operation Centre (EOC)" which is comprised of four sections including sections on "Remote Sensing " and "Risk Assessment and Emergency Response ". The new Myanmar Action Plan on Disaster Risk Reduction (MAPDRR) prominently mentions that the use of space technology will accelerate the efforts to achieve the set objectives of disaster risk management in Myanmar. In 2017, Myanmar became the first authorized user of the International Charter "Space and Major Disasters" in the ASEAN region.