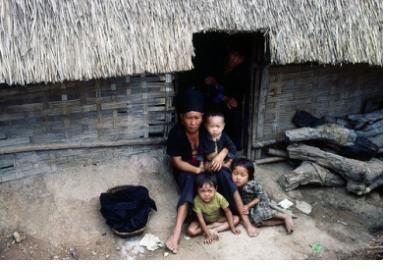 Representatives of UN agencies, funds and programmes completed an action plan this week that will accelerate the integration of disaster risk reduction into all UN country level operations in response to the rising levels of disruption to millions of lives each year from disasters.
The United Nations Plan of Action on Disaster Risk Reduction for Resilience commits to bringing multiple partners together to support the further implementation of the Hyogo Framework for Action, the international framework agreement on disaster risk reduction, adopted by all UN member States in 2005.
The UN Plan prepared by a senior management team, was presented to the UN's 29-member High Level Committee on Programmes by UNISDR Chief, Margareta Wahlström. It notes that developing countries can suffer a 2% to 15% of GDP annual loss due to disasters.
Cross-UN agency support for mainstreaming disaster risk reduction will provide a major boost to UNISDR's ongoing consultations with key stakeholders on the content of a new global framework on disaster risk reduction to follow on from the existing Hyogo Framework for Action (HFA) in 2015. It is also an indication that the UN is introducing more accountability around risk management; agencies will track their progress on a regular basis.
Margareta Wahlström who is also the UN Secretary-General's Special Representative for Disaster risk Reduction, said: "The UN system already plays a vital role in disaster response and preparedness. However, we have collectively identified that we can do more to treat disaster risk reduction as a cross-cutting issue for all our agencies, funds and programmes. Risk is changing and becoming more dynamic as a result of rapid urbanization, population growth, climate change and industrial expansion."