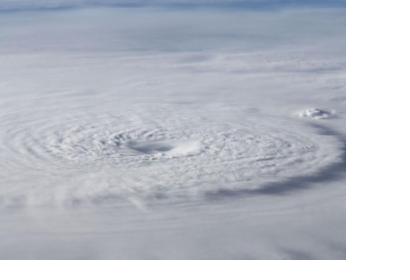 Super-typhoon Bopha (locally called Pablo) that hit the Philippines on 4 December 2012 was one of the worst storms the region had ever seen. The category 5 storm produced wind speeds of up to 195mph. It was the world's deadliest typhoon in 2012, killing 1,067 people, with 800 left missing and 6.2 million people affected. The cost of the damage are estimated to reach $1bn.
The amount and intensity of storms in the Philippines might reflect changes caused by the current climatic trends, the Newspaper Guardian suggests. The authors point out that scientists are also registering steadily rising sea levels around the Philippines, and a falling water table which appears to increase the likelihood and incidence of extreme weather events. "Extreme weather is becoming more frequent, you could even call it the new normal," says Mary Ann Lucille Sering, head of the Philippine government's climate change commission.
As a consequence, Philippine disaster risk managers are brushing up for the next storm. Benito Ramos, the outgoing executive director of the National Disaster Risk Reduction and Management Council (NDRRMC), is already planning for the next super-typhoon. "We are preparing for a national summit this month on how to prepare, including early warning, building codes, land use regulations, geo-hazard mapping, relocation and livelihoods," he said.
At the same time, the UN Economic and Social Commission for Asia and the Pacific (UNESCAP)/World Meteorological Organization (WMO) Typhoon Committee reported that the relationship between climate change and typhoons is still uncertain from a scientific point of view, as IRINnews reported. The scientific community is currently divided between some who believe that anthropogenic climate change has already had a detectable effect on tropical cyclone activity, and others who view the observed changes in cyclone intensity, frequency and paths as indistinguishable from natural variability.