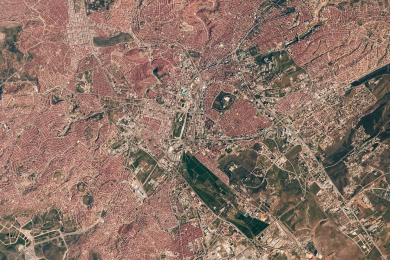 Following the successful launch of the 4B Satellite earlier in the year, Turkey is set to open a satellite manufacturing and testing center later this month at the Akinci Air Force Base in Ankara. Turkey will then become the twelfth country worldwide capable to produce, test and launch its own satellites.
The Satellite Assembly and Integration Test Center UMET operated by the Turkish Aerospace Industries TAI will open in August with a grand ceremony and begin manufacture and testing of the TÜRKSAT 5A, 5B, and 5C using only national resources with the launches scheduled for 2015.
In July 2014, the Turkish Under secretariat for Defense Industries (SSM) had signed a contract with Rokestan, the country's national manufacturer of missiles, to develop the Turkish Satellite Launch System (UFS).