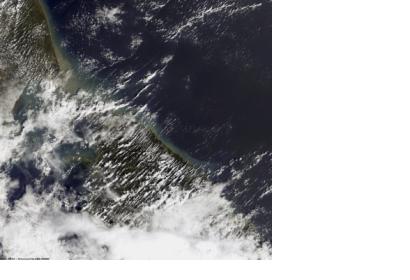 With the support of UNESCAP, UNESCO-IOC is carrying out a project entitled: "Enhancing Tsunami Risk Assessment and Management, Strengthening Policy Support and Developing Guidelines for Tsunami Exercises in Indian Ocean Countries". This project will support the efforts of the ICG/IOTWS Working Group 1 on Tsunami Risk Assessment and Reduction and Working Group 3 on Tsunami Awareness and Response.
As part of the activities contemplated in this project, UN-SPIDER has been invited to contribute to the revision and update of the IOC Guidelines on "Tsunami Risk Assessment and Mitigation for the Indian Ocean: Knowing Your Tsunami Risk - and What to Do About it", which were prepared by Working Group 1 with the support and cooperation of the UNDP Regional Centre in Bangkok (RCB) and published in June 2009 as IOC Manuals and Guides No.52.
The first meeting of the Task Team involved in this activity was held in the premises of the Sri Lanka Disaster Management Centre (DMC) and those of the University of Moratuwa in Colombo, Sri Lanka, from 27 February to 1 March 2013. Chairs of Working Groups 1 and 3 (Sri Lanka and Indonesia respectively); staff from UNDP, UNESCO-IOC and UN-SPIDER met to outline the proposed contents of the revised guidelines, to delineate the plan of work to complete the update of the guidelines and to design the training activity which will be conducted in a subsequent phase of this project which focuses on the training of trainers from all countries exposed to tsunamis within the Indian Ocean.
UN-SPIDER aims to highlight the benefits of geo-spatial information generated with the aid of space-based technologies such as earth observation and satellite assisted positioning in applications such as the assessment of vulnerability and to contribute to the identification of warning strategies and evacuation routes.