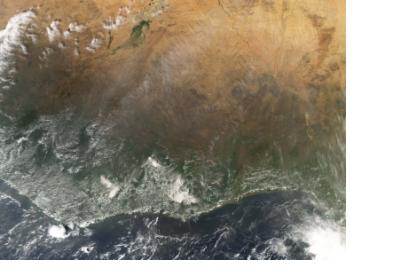 Togo has developed a new topographic map. The database will be used for disaster risk reduction and emergency response as well as climate change effects, as the website Icilome reported.
The map was created by the Ministry of Planning and Housing with support of the Japanese Government between March 2011 to July 2013. The experts had worked for two years to build, restore and organise the various data collected throughout the territory. Recurrent floods had required the updating of the old database dating from 1960.
"The only tools that allow us to have a detailed overview of land use, the morphology and the potential of soil, are maps: relief map, hydrographic maps, geology maps, vegetation maps, expansion of cities, etc.," said Koffi Dakey, CEO of Cartography, to point out that "the combination of all these issues in a spatial and statistical approach leads to put at the disposal of Togo, a new topographic database."
The maps was presented in the context of a workshop attended by the Minister of Planning and Housing, Komlan Nunyabu and Kofi Dakey, Direction of Togolese Department of the National Cartography and the Cadastre (DCNC) along with the Japanese delegation that supported the project.