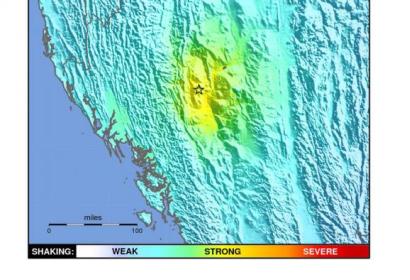 An earthquake of magnitude 6.8 occurs in central Myanmar, next to the archeological site of Bagan on the 24 of August 2016.
4 people died in the disaster and dozens of historical buildings including pagodas, temples, monasteries and other structures were destroyed, according to the BBC. 
An aftershock of magnitude 7.0 is expected and could affect Thailand said Suwit Khosuwan on the 25 of August, senior official of the Thai Department of Mineral Resources to the Bangkok Post. 
The Emergency Observation of the Sentinel Asia system has been activated. Click here for more information.