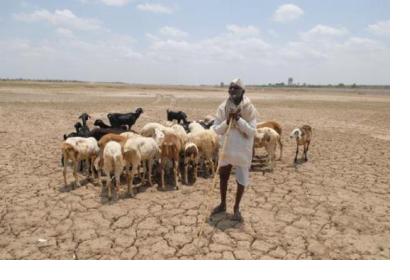 The state government of India is using satellite technology to keep an eye on the progress of water conversation schemes across more than 30,000 sites of Jalyukta Shivar Scheme in Maharashtra. 'Jalyukta Shivar Abhiyan' is the flagship programme of Chief Minister Devendra Fadnavis who has set a target to rid Maharashtra of drought within a period of five years.
All projects are supervised by the Maharashtra Remote Sensing Application Center (MRSAC), whose office is in Nagpur. The state is monitoring the progress in order to complete the work before monsoon sets in.
In a first phase the government has choosen 6,000 villages out of 20,000 which are in drought prone areas. "More than 30,000 water conservation projects are in progress in the selected 6,000 villages," Fadnavis told reporters. "Maharashtra Remote Sensing Application Center has recorded the longitude and latitude of each project which is undertaken by Jalyukta Shivar Yojna through satellite."
The results will be seen after the first rains. The state government expects a considerable rise in ground water levels by the time the monsoon is over. "But we cannot depend only on rain water. It has its limitations. For sustainable farming, water conservation is the only option, and if it becomes a movement, it will bring a revolution in drought prone regions of Maharashtra," the Chief Minister said.