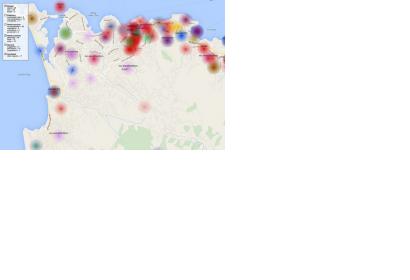 The United States National Geospatial-Intelligence Agency (NGA) has recently released a series of satellite imagery and human geography data sets in order to contribute to combat the Ebola crisis in western Africa. The images are Image City Map™ products, derived from DigitalGlobe data sets.
The satellite imagery, available through NGA's EnhancedView program, will be used to support the daily operations of the organisations involved in combating the deadly disease. The country-scale DigitalGlobe human geography data layers will be used to identify which populations are most at risk, the location of critical infrastructure, where the disease has the greatest risk of transmission, as well as for other useful purposes.
This content may be accessed at NGA Ebola Support Page.