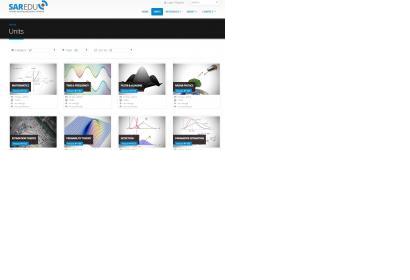 SAR-EDU, a new web platform for radar remote sensing education has been recently launched. SAR-EDU is a joint education initiave for Radar Remote Sensing, conducted and coordinated by Friedrich-Schiller University Jena and the German Aerospace Center DLR. It includes 62 learning units on Synthetic Aperture Radar (SAR)-based remote sensing.
Users can register for free on the SAR-EDU website in order to explore the remote sensing world and find answers to questions such as: "How is it possible to estimate earthquake hazard or to forecast volcanic eruptions?" or "How much forest do we have left on our planet?".
Seeking to observe our dynamic Earth more in detail, SAR-EDU offers 40 lessons, 12 tutorials and 10 talks, both at introductory and advanced levels, for lecturers and students who are interested in satellite derived radar imagery and want to learn more about its acquisition, processing, and application.
Among the units available are radar physics, estimation theory, SAR imagining, digital image processing, texture, biomass, soil moisture, oceanography, surface wind and many others.
SAR-EDU is currently available in seven different languages and it features a wide range of valuable and specific remote sensing information.