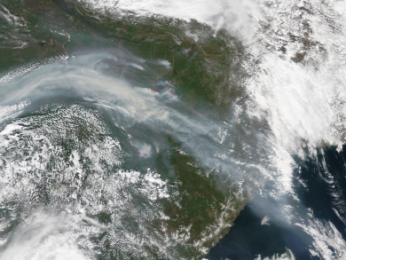 UN-SPIDER's Regional Support Office in the Russian Federation, EMERCOM, and the Ukrainian State Emergency Service signed on 17 December 2013 an agreement on cooperation in the area of prevention of industrial accidents, disasters and elimination of their aftermaths.
EMERCOM reported: "The Plan provides for participation of emergency rescue units of the Russian Emergencies Ministry and Ukrainian State Emergency Service in response operations in the Russian Federation and Ukraine, as well as exchange of experience in monitoring and forecasting natural and industrial emergency situations.
In addition, within the framework of the agreement the parties will work out organization of mutual notification if there is a risk of emergencies or in case of emergency."