In order for South Asian Association for Regional Cooperation (SAARC) Member States to be able to incorporate the routine use of space technology-based solutions, there is a need to increase awareness, build national capacity and develop solutions that are customized to their needs. The regional workshop and capacity-building programme on the "Role of Earth Observation in Multi-Hazard Disaster Risk Assessment and Monitoring Targets of the Sendai Framework" is the second regional event in South Asia under the umbrella of the SAARC Disaster Management Center and the United Nations Office for Outer Space Affairs (UNOOSA), through its UN-SPIDER programme. The event took place in collaboration with the International Water Management Institute (IWMI), Sri Lanka, the Space Applications Centre of the Indian Space Research Organisation (ISRO) and the Centre for Space Science and Technology Education in Asia Pacific (CSSTEAP). It was built on the outcome of the first regional workshop and capacity-building programme on "Utilization of Space-Based and Geospatial Information for Assiting in Achieving the Targets of the Sendai Framework", which was held in December 2018 at SDMC (IU).

The objectives of the programme were to impart skills of using Earth observation techniques in multi-hazard disaster risk assessments, with an emphasis on climate-induced disasters such as floodd and droughts. The programme also aimed to showcase a pilot project conducted in Sri Lanka on creating a spatial data repository for monitoring targets of the Sendai Framework and to discuss the possibility to extend it to SAARC Member States.

The workshop brought together 25 participants from disaster management authorities and space agencies in SAARC Member States, academic institutes, and regional and international organizations.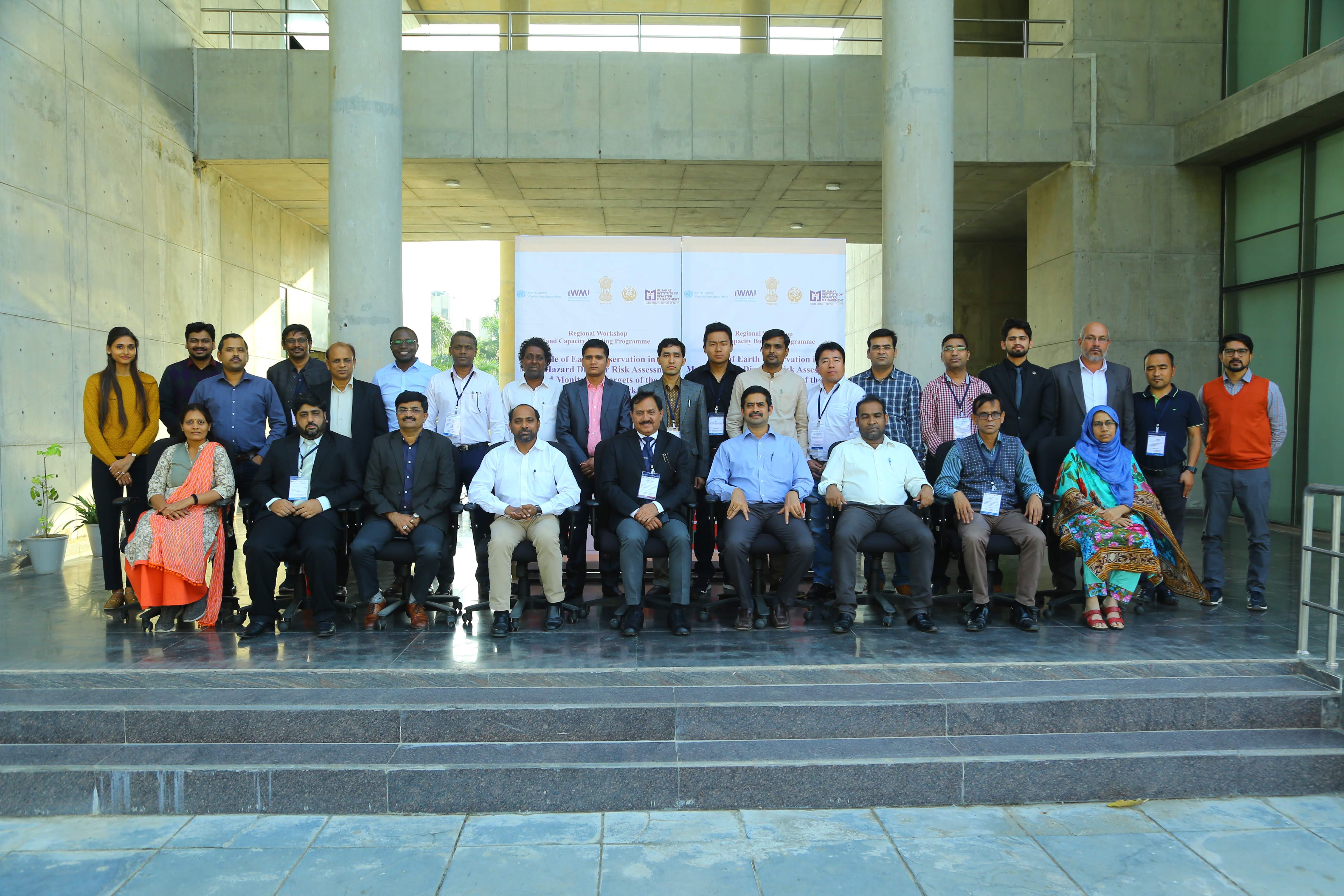 The training included following topics: disaster risk reduction terminologies; Sendai Framework and Earth observation; ISRO Disaster Management System; International Charter Space and Major Disasters; open source data; tools/processing software; web portals and online data repositories for multi-hazards assessment; optical and microwave data for interpretation of flood waters and other features; creating spatial data repository for monitoring targets of the Sendai Framework; flood risk assessment using remote sensing data and modeling tools; disaster risk transfer through flood index insurance and bundling insurance solutions using Earth observation data and modeling tools.

The outcome of this activity is an enhanced cooperation and sharing of best practices amongst disaster management agencies and experts in the region, as deeper engagement in the region and with the countries to serve their specific needs and the better utilization of space-based and geospatial information in disaster management.