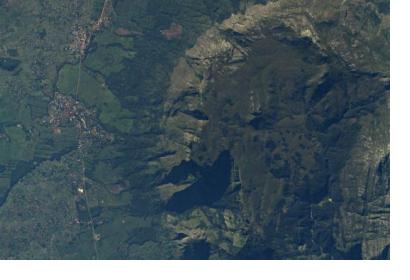 The Regional Centre for Mapping of Resources for Development (RCMRD), UN-SPIDER's Regional Support Office established in Kenya, has partnered with the Department of Disaster Management Affairs (DoDMA), the Department of Surveys, the National Statistics Office and other national stakeholders to develop a comprehensive national hazards and vulnerability atlas covering the whole of Malawi. The agreement was supported by the SERVIR programme, a joint development initiative between NASA and USAID.
The atlas and GIS database developed to cover Malawi in its totality represent an essential part of the activities carried out by the government of Malawi in its National Disaster Risk Management Policy willing to support disaster risk reduction in the country and prioritize areas for resilience building. Thanks to the support of the United Nations Development Programme (UNDP), five districts vulnerable to climate change have also been mapped: Karonga, Kasungu, Nsanje, Chikwawa and Salima.
This partnership was created during a workshop held from June 29 to July 3 in Lilongwe, Malawi. The aim was to present the processes to create the hazards and vulnerability maps and the products and results of these hazards and vulnerability mapping in order to obtain feedback from the national stakeholders. Furthermore a desire to agree on the design of the national atlas was also very present.