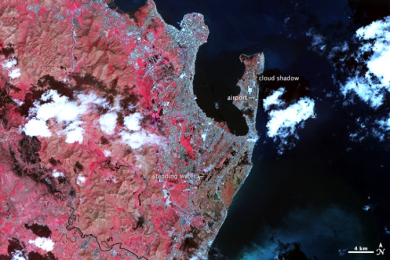 On 26 May 2014, the Yolanda Rehabilitation Scientific Information Center (YoRInfoCenter) was launched by the Philippine Department of Science and Technology (DOST) and Department of Environment and Natural Resources (DENR). The information center will be providing scientific data to the national agencies and humanitarian organizations to aid in the rehabilitation of the Eastern region of Visayas that was ravaged by typhoon Yolanda, also known as typhoon Haiyan, in November 2013.
In partnership with DOST, the University of the Philippines' DREAM Project and DENR's Mines and Geosciences Bureau (DENR_MGB) the YoRInfoCenter will provide all available data including satellite images, high resolution hazard maps to aid in systematic rehabilitation efforts.
"The maps are used in locating the damaged areas, in knowing if an establishment still exists, and in creating the rehabilitation plans. Hazard maps are created to provide early warnings to the people in times of danger, installation of the requirements for housing, mapping out for the agriculture and other natural resources." Dr. Paringit, head of the DREAM Project team, told FutureGov.
Maps are available for download on the DOST and DENR web sites.