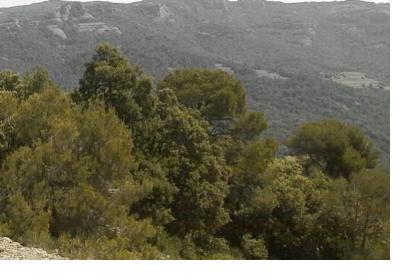 The German Aerospace Center (Deutsche Zentrum für Luft- und Raumfahrt, DLR) has developed a system called PHAROS (Project on a Multi-Hazard Open Platform for Satellite Based Downstream Services) to support crisis managers, operation managers and relief workers during disaster response operations. This system collects and shares data to various crisis tasks forces and has been sponsored for three years under the EU's 7th Framework Program for Research and Technical Development (2007-2013). It also includes several partners from DLR y and other European institutes.
Thanks to its holistic approach and its modularity, PHAROS can be adapted to different disaster scenarios using new modules and additional sources of information can be added when needed. To demonstrate PHAROS, DLR selected a type of disaster which occurs frequently in Europe.
In early March, three forest fires were ignited in a controlled manner in Solsona, Spain, to test PHAROS and the local task forces under real conditions. PHAROS was able to provide images of the fire zone very quickly which were then ameliorated on board and analyzed by the experts.
PHAROS also offers the possibility of warning local communities promptly and continuously via an application which informs the inhabitants of the hazards and measures to take.