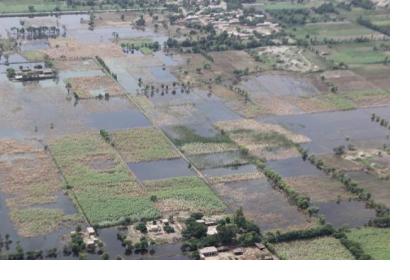 Pakistan launched an Earth observation satellite into space on 9 July which will assist the country to monitor natural disasters.
The Pakistan Remote Sensing Satellite-1 (PRSS-1) was propelled into space on a Chinese Long March 2C rocket which lifted off from the Jiuquan Satellite Center in northwest China.
PRSS-1 is equipped with two panchromatic/multispectral cameras, with a resolution up to one metre and a coverage range of 60 kilometres. This high-resolution optical payload will enable Pakistan to monitor natural disasters in near real-time. Specifically, PRSS-1 data will be used for weather and climate forecasting to track weather-related natural disasters including storms and floods. The provision of such timely satellite data aims to improve the emergency response and accelerate rebuilding efforts by national authorities in the aftermath of natural disasters.
The satellite will also assist in mapping; agriculture classification and assessment; urban and rural planning as well as environmental monitoring and water resource management. In addition, PRSS-1 will be used to provide remote sensing information for China's Belt and Road initiative. Gathering data via satellite compared to ground-based methods is especially useful in Pakistan given that the country has many mountainous areas as well as a high-population density.
As part of the same 9 July launch, Pakistan also put the experimental Pakistan Technology Evaluation Satellite-1A (PakTES-1A) into orbit.
This article was contributed by Jack Kavanagh, UN Online Volunteer mobilized through www.onlinevolunteering.org.