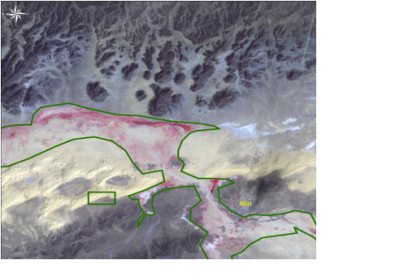 On 6 May 2013, Mazlan Othman, director of the United Nations Office for Outer Space Affairs, together with Mustapha Lahbiri, General Direction of Civilian Protection (DGPC), and Oussedik Azzedine, Director General of the Algerian Space Agency (ASAL) official inaugurated the UN-SPIDER Regional Support Office hosted by ASAL. DGPC and ASAL work closely together regarding satellite-based remote sensing for disaster response and disaster risk reduction.
"The Algerian Regional Support Office has an important role not only in Algeria but also to become a leader and a source of knowledge in the whole region, either defined as Northern Africa, French Africa or African Mediterranean countries. This role, however, comes with responsibilities for ASAL, including about the quality of the services and about ensuring the long term sustainability of the RSO," said Mazlan Othman on the occasion of the inauguration.
A Regional Support Office is a regional or national centre of expertise that is set up within an existing entity by a Member State or group of Member States that have put forward an offer to set up and fund the proposed RSO. An RSO can be hosted by a space agency, a research centre, a university, or a disaster management institution, to name some examples. These offices communicate and coordinate with UN-SPIDER on a regular basis, especially for outreach and capacity building activities. They also contribute to horizontal cooperation and assist in the provision of technical advisory support.
Read more (French): L'Expression