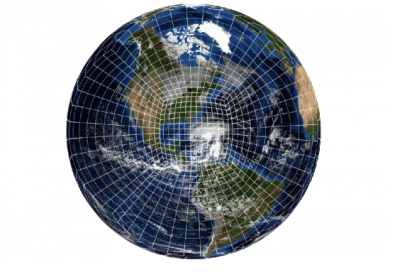 In June 2019, NOAA upgraded its flagship weather model, the Global Forecast System (GFS), with a new dynamic core, called Finite-Volume Cubed-Sphere Dynamical Core (FV3). This upgrade of the GFS will enhance global numerical weather forecasting and better forecast precipitation, heavy rainfall and weather types at both regional and global level. Besides, the FV3-based GFS revealed improvements in predicting the track and intensity of tropical cyclones compared to the older GFS.
Combining the superior dynamics of global climate modeling with the everyday reliability and speed of operational numerical weather forecasting, the latest weather model upgrade makes the new dynamical core to the engine of the GFS. The new dynamic core is an important model component that calculates wind and air pressure in order to obtain a successful numerical weather forecast. This upgrade to the dynamic core of the model is the first major upgrade in almost 40 years.
When one of the worst hurricanes, Hurricane Sandy, hit the United States of America in 2012, Congress passed the Disaster Relief Appropriations Act, which covered the funding of NOAA, with the aim of significantly improving hurricane forecasting in the USA and developing an unprecedented forecasting system. NOAA worked with partners from science and the weather community to drive innovation and find the best dynamic core for its new global forecasting model.
An in-depth review of various dynamic cores led NOAA to choose the dynamic core of NOAA's Geophysical Fluid Dynamics Laboratory (GFDL). During the past three years, NOAA's National Weather Service and NOAA GFDL scientists have collaborated to make the FV3 the key engine of the global forecasting system.
The upgraded Global Forecast System with FV3 not only achieves a new level of accuracy and efficiency, but also has the ability to enhance cloud and precipitation simulations with resolutions in the future not yet available in an operational weather forecasting model.
According to Louis W. Uccellini, Ph.D. Director, National Weather Service, the improved critical forecasts will help save lives and property. The new dynamic GFS core provides more accurate and timely 1-2-day forecasts and increases accuracy for 3-7-day forecasts.Therefore, longer lead times for weather forecasts are expected over time. Besides, NOAA's collaboration with the National Center for Atmospheric Research (NCAR) will provide even more accurate forecasts in the future by accelerating the transfer of research findings to operational use.