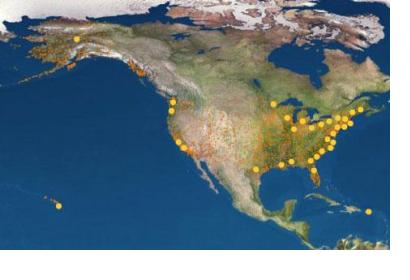 The National Oceanic and Atmospheric Administration (NOAA) will ensure 15.9 million US dollars to a variety of programmes aimed at increasing resilience for coastal communities in the United States.
The NOAA Sea Grant was announced on 8 October 2014 and will involve over 300 Sea Grant projects, which seek to enhance the long-term vitality of coastal communities and their preparedness to natural hazards, severe weather and climate change unheaven consequences.
Among the Sea Grant's diverse activities, some projects will employ real time satellite remote sensing observation of the Center for Remote Sensing (CRS) for coastal ocean observing systems (COOS) as well as high resolution data gathered from the Synthetic Aperture Radar (SAR).
Visit the Sea Grant Projects section of NOOA's website for further information.