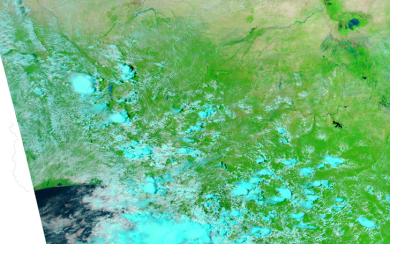 The National Space Research and Development Agency of Nigeria (NASRDA), host of a UN-SPIDER Regional Support Office, has provided relevant satellite datasets for resource monitoring, socio-economic and intelligent mapping across Nigeria and other parts of the globe, as the website Leadership has reported.
NASRDA Director General, Mr Seidu Mohammed, said that NASRDA satellites imagery were being used by 18 universities, six MDAs and more than 100 academic researchers across Nigeria, Africa, Europe, Asia and other parts of the world.
"We will leverage on the progress made through the development, launch and utilisation of Nigeria Sat-2 and Nigeria Sat-X products to advance space technology in the sustainable development of our beloved country, Nigeria," he said.