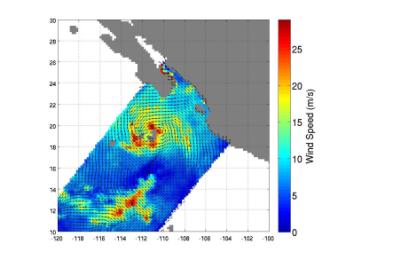 The International Space Station-Rapid Scatterometer (ISS-RapidScatt) was installed on 1 October 2014 as a means to improve the global monitoring of ocean winds.
NASA's latest Earth observing enterprise was activated to provide rapid response to weather and marine hazards. ISS-RapidScatt produces high-quality data that can be utilized to monitor wind speeds and directions. Within its very first days of operation, ISS-RapidScatt has gathered valuable data to effectively detect the development of the tropical cyclone Simon, which has been affecting the west coast of Mexico.
The ISS-RapidScatt will provide significant, cost-effective and fast data for systematic hurricane observation.