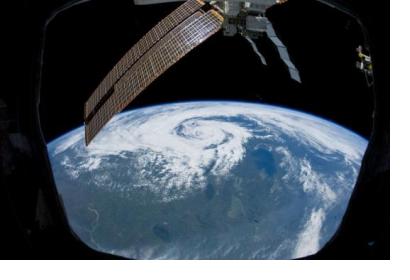 The Global Partnership Using Space-based Technology Applications for Disaster Risk Reduction (GP-STAR) has published a brochure compiled of factsheets pertaining to the use of Earth observation and space-based technology applications, for use in the achievement of specific Sendai Framework components. This innovative offering presents each factsheet in a unified format, with reference to area of action, example product, application field, methodology, key results, innovative impact, application status and background information, being provided.
Click here to access the GP-STAR brochure featuring factsheets about space-based technology applications for disaster risk reduction.
GP-STAR will be conducting a side event on 26 May 2017 at 4pm at Expo 2, as an extension to the 2017 Global Platform for Disaster Risk Reduction conference in Cancun, Mexico. The Mexican Space Agency, in conjunction with the Disaster Management Center of the Government Sri Lanka, the United Nations Office for Outer Space Affairs (UNOOSA) and UN-SPIDER, will collectively be spearheading the event on behalf of GP-STAR partners.
The event will seek to disseminate information on the key themes and aims of the platform, as well as providing practical examples of function and a discussion of the proposed vision for enhancing the use of DRR at a national level.
Since its conception in 2015, the voluntary multi-stakeholder partnership has been actively leading efforts in incorporating the use of Space-based Technologies and Applications and Earth Observation in the context of the Sendai Framework for Disaster Risk Reduction 2015 - 2030. The primary purpose of GP-STAR is to facilitate this undertaking through a variety of endeavors, including the provision of technical advisory support for application in relation to the Sendai Framework. These efforts are geared to make the disaster risk reduction community aware that the quality of satellite sensors and access to and use of satellite imagery and services has greatly improved in recent years, and that tremendous progress has been achieved through the continuous development of powerful algorithms and software packages to manage and process geospatial data. The distribution of imagery and geospatial datasets in near-real time via geo-web-services can now greatly assist in disaster-risk management and emergency response efforts. GP-STAR aims to foster the use of such information at all levels by strengthening existing mechanisms and contributing to a better integrated and wider use of such technologies in Disaster Risk Reduction (DRR) worldwide.