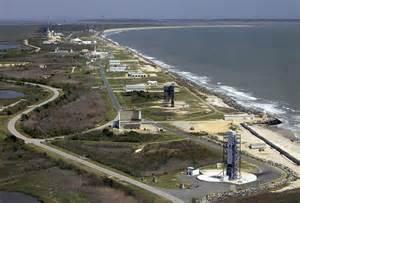 On 9 June 2014 NASA launched their new Mid-Atlantic Coastal Resiliency Institute (MACRI) at NASA's Wallops Flight Facility.
MACRI is a multi-disciplinary institution dedicated to integrated climate change research with the goal of helping local and regional leaders make coastal communities and habitats more resilient through scaled science and research informing public policy. Its several partners provide specific expertise in environmental monitoring and forecasting, modeling about coastal vulnerability and risk assessment, and moreover access to climate change space-based data.
According to Caroline Massey, Assistant Director for Management Operations at NASA Wallops, MACRI will be the platform to combine and leverage the capabilities of participating institutions to provide an unprecedented integration of science and its applications to understand, predict, and integrate resilience into local, state, and regional policy planning for both human and natural coastal communities.
"The Mid-Atlantic is unique with both protected, undeveloped ecological coastline as well as intense coastal development, which makes it a perfect living laboratory to understand the natural and human-induced effects at the shore." Ms. Massey said.