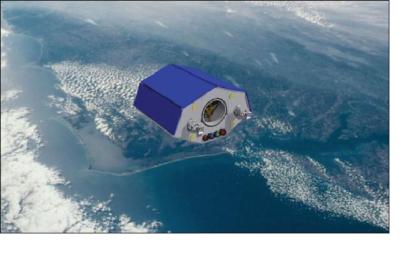 The Nigerian National Space Research and Development Agency (NASRDA) - one of UN-SPIDER's Regional Support Offices - announced on 28 May 2014 that it will develop and build a "Made in Nigeria" satellite by 2018 and accomplish a launch from a Nigerian launch pad by 2030. The announcement was made by Prof. Seidu Mohammed Director General of NASRDA during an interview in Abuja with the News Agency of Nigeria (NAN).
In keeping with Nigeria's socio-economic development goals, "the mission and vision of NASRDA is to build indigenous competence in the development, design and building of appropriate hard and software in space technology. The spinoff of electronic, software and commercial space industries allied with the program would be for the benefit of the Nigerian people." said Prof. Seidu Mohammed.
The agency is currently building the legal framework of the Nigerian Space Programme in order to enhance the countries Space Science and Technology Administration.