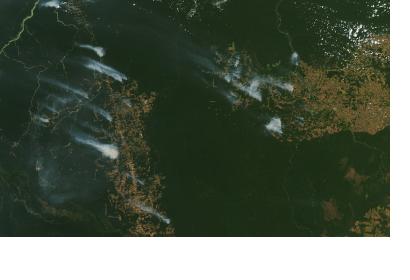 Recent advances in the implementation of open data policies such as those that facilitate access to satellite data and products of the Copernicus programme and the incorporation of cloud-based processing platforms such as Google Earth Engine are facilitating the use of Earth Observation to address challenges posed by natural hazards. In addition, complementary efforts by international networks and space agencies are facilitating access to products such as digital elevation models, archived and up-to-date data on indicators developed by the space community that are paving the way for improved disaster risk management efforts. 
Between 2 February and 12 March 2021, the Latin American Network on Remote Sensing of Forest Fires (RedLaTIF), the Mario Gulich Institute on High Level Studies on Outer Space, Argentina's National Agricultural Technology Institute (INTA), Mexico's National Biodiversity Commission (CONABIO), the National Space Research Institute of Brazil (INPE), the Friends of Nature (FAN) NGO from Bolivia and UN-SPIDER joined forces to carry out a virtual training course on the use of Google Earth Engine to generate space-based information in order to manage forest fires. The course targeted 130 participants from more than 15 countries in Latin America and Europe. These participants gained insight into the use of Google Earth Engine to process satellite imagery to generate products such as the geographical extent and burn severity of forest fires, to comprehend the meaning of the information on hot spots, and to learn how to use data and information supplied in portals such as the Global Wildfire Information System (GWIS).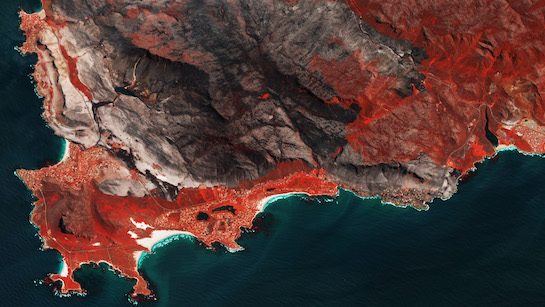 More specifically, the participants learned how to use historical information contained in GWIS and other portals to identify those geographic areas where forest fires are recurrent. Such information is useful to identify and implement disaster risk reduction and preparedness measures. Participants also learned how to use information on forest fire hot-spots, information on land-cover and other near-real time products related to weather and soil conditions for detection of potential forest fires. This information is useful for an improved situational awareness regarding areas more prone to forest fires. In addition, participants were trained on the use of the UN-SPIDER Recommended Practice on the use of optical imagery and other procedures to generate information on the burn severity of forest fires. Information on the geographical extent and severity of forest fires is important to define areas to be targeted for recovery efforts.
The academic segment of the virtual course was managed by the Mario Gulich Institute, while experts from CONABIO, FAN, INTA, INPE, and UN-SPIDER served as instructors. The course ended with ten presentations on case studies carried out by groups of participants, who applied the content provided during the course to analyse trends in forest fires in many countries of Latin America and Europe. The four best case studies were presented in a virtual event organized by RedLaTIF on 12 March 2021. According to experts from RedLaTIF engaged in the virtual training course, this course "will continue to strengthen the knowledge of forest fires in Latin America".
Additional information: