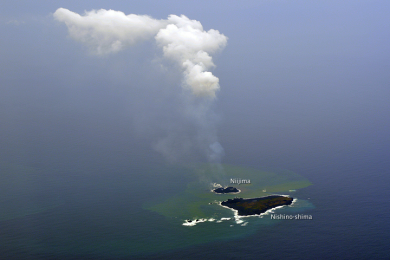 On 24 May 2014, Japan's Aerospace Exploration Agency (JAXA) launched their Advanced Land Observing Satellite-2 "Daichi-2" (ALOS-2) from the Tanegashima Space Center.
Daichi-2 has a radar that can recognize objects about three meters in size and can observe land even at night or when it is raining. As a result, the satellite is expected to help disaster responders, as it can fly over Japan twice a day. The capabilities of Daichi-2 were shown through the first data obtained from the satellite, which JAXA recently released.
Combined with elevation data from the first Daichi satellite, which was decommissioned three years ago, the data was processed into 3-D pictures that show the actual situation and changes on Izu-Oshima Island. Izu-Oshima Island was affected on 16 October 2013 by Typhoon Wipha which passed over the island dropping 80cm of rain in 24 hours and causing a landslide that killed 35 people. The 3-D images clearly show the scars and damages triggered by the typhoon. They furthermore show volcanic activity expanding the land mass of Nishinoshima island.