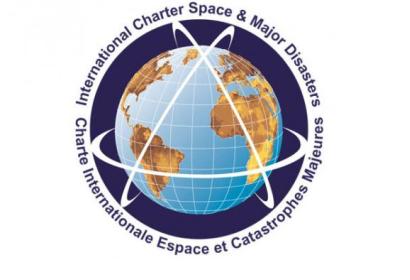 The International Charter "Space and Major Disasters" has been activated for Guatemala's Fuego volcano on 5 June.
Guatemala's most powerful eruption in 100 years has killed at least 69 people with many more missing, according to local reports.
A state of emergency has been declared with the eruption, which started on Sunday, cascaded vast clouds of volcanic ash, rocks and toxic gas into the atmosphere. 3,000 local residents have been evacuated into temporary shelters as pyroclastic flows threaten to engulf villages surrounding the volcano.
Fuego is situated 40km south-west of the capital Guatemala City and the eruption closed the city's La Aurora International Airport as the clouds of volcanic ash and gases rose 10 km into the air.
Emergency responders are working alongside soldiers and firefighters to search for missing people in the dense covering of ash, mud and volcanic rock.
The International Charter has been activated by the National Coordination for Disaster Reduction of Guatemala (CONRED). The German Aerospace Center (DLR) acts as a project manager for the activation.