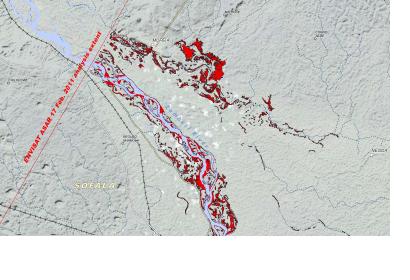 On 21 January, 2013 the International Charter "Space and Major Disasters" was activated to obtain satellite-derived maps for torrential rains and high winds in Mozambique. The mechanism was activated by UNITAR/UNOSAT on behalf of UNICEF.
Continuous storms have destroyed 6,000 cashew trees, power supplies, farm animals and crops. 4,000 people have lost their homes and four others have died. The southern provinces; Gaza and Maputo are the worst affected areas. The storms also reached as far as Kruger National Park, South Africa, where tourists had to be evacuated. Severe flooding has also destroyed 160 classrooms, 600 hectares of farm land and the main crops of Mozambique: the cashew nut.
Meteorologists warn of an intense Category 2 storm heading towards Mozambique with stronger winds and heavier downpours. In 2000, Mozambique experienced the worst flooding of its lifetime, where half a million people were left homeless and 700 people were killed.