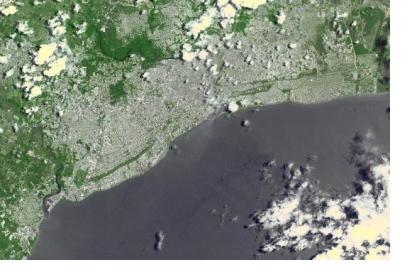 Heavy rains are affecting the Dominican Republic since the end of March 2017. They caused swelling of rivers in several areas in the country , displacing more than 9,000 people. The Disaster charter was activated on 24 April 2017, on behalf of Emergency Operations Center (COE). Weather reports forecast further heavy to moderate rain across the country.
Institutional links to further mapping products, geodata, geolinks and databases
Alert areas maps are available at the Emergency Operations Center (COE)'s website: http://www.coe.gob.do/index.php/publicaciones
More information to be completed.
Updated information of alerted areas can be found on Emergency Operations Center (COE)'s website: http://www.coe.gob.do
Regularly updated situation reports are available on Emergency Operations Center (COE)'s website: http://www.coe.gob.do/index.php/noticias/item/98-se-mantienen-4-provincias-en-alerta-roja-11-en-alerta-amarilla-y-10-en-alerta-verde
According to the Dominican Republic's Emergency Operations Center (COE)Peruvian Civil Protection Agency (INDECI), on 24 April 2017 there were:
9, 090 people displaced
5 houses destroyed
1,818 houses affected
10 km of roads affected
9 bridges affected
As a part of UN-SPIDER's efforts, we issue recommended practices that provide hands-on instructions on how to use satellite information various hazards. See our practices for floods here: Flood Mapping and Flood Hazard Mapping