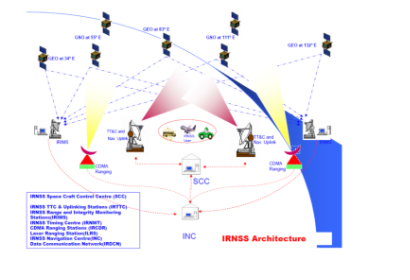 India will soon establish its own GPS-like satellite navigation system. According to the newspaper Times of India the first of seven satellites of the Indian Regional Navigation Satellite System (IRNSS) will be launched in June 2013. This system will provide India with its own data for location and time in all weather conditions.
Times of India cites K Radhakrishnan, chief of the Indian Space Research Organisation IRSO: "The satellite constellation, IRNSS, aims to increase position accuracy and provide standard positioning service for common users and restricted service for authorized users. A space based augmentation system for GPS will make major difference in the way the air ports are operated in India. In the next two years, our country will be blessed with several new satellite based services. Value adding services from use of navigation will also help public."
Two other regions are currently working on establishing their own satnav system as an alternative to the American GPS system. Europe is working on their 30 satellite Galileo mission to be fully operational in 2020 and China has already successfully launched their BeiDou navigation system.