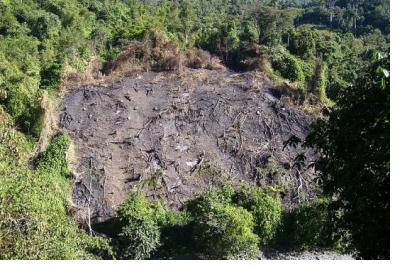 The International Centre for Integrated Mountain Development (ICIMOD), UN-SPIDER's Regional Support Office (RSO), has developed a programme in order to prevent and manage forest fires through the SERVIR-Himalaya Small Grants Programme, and in conjunction with the South Asian Forum for Environment (SAFE). The project includes a platform based on remote sensing information to understand how land use affects forest fires, and awareness campaigns among the local communities of Northeast India.
The platform is a one-window tool that offers data on hazard zones, vulnerable areas, accessibility, affected settlements, mitigation options, and future predictions to support disaster preparedness. According to Nilayam Tam, Director of the State Forest Research Institute in Tawang District of Arunachal Pradesh, "GIS and remote sensing are such important and empowering tools that they must be integrated into core forest management policies".
But the programme also includes raising awareness among the local population about the risks of their traditional farming techniques for the environment. For instance, in the regions of Bhutan and Arunachal Pradesh the shifting cultivation called "jhoom" has deep roots. It consists of cultivating plots of land and then leaving them fallow. However, it causes the degradation of mountain habitats and therefore makes the area more susceptible for forest fires.
SAFE carried out awareness campaigns in order to promote an alternative jhooming technique that consists of the improved management of agricultural waste, controlled burning of dry litter, and use of agricultural waste as compost. It was promoted with the support of Thembang Bapu Conservation Committee and Forest Department to combat forest fires.
The result of the application of this alternative solution was a 40% decrease compared to the previous three years in forest fire incidences between February and April 2015 in Arunachal Pradesh.