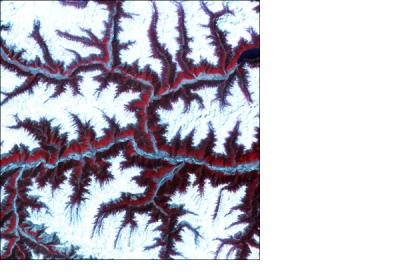 UN-SPIDER's Regional Support Office located in Nepal, the International Centre for Integrated Mountain Development (ICIMOD), has announced a Request for Proposals for the SERVIR-Himalaya Small Grants Program. The goal of the programme is to help growing the network of organizations, universities and institutions within the Hindu Kush-Himalaya region that utilize geospatial tools and services to improve decision-making related to sustainable mountain development with a special focus on climate adaptation, vulnerability or mitigation.
There will be 10-20 Grants Projects, which will be selected through evaluation of the Concept Papers. Only organizations within the SERVIR-Himalayas member countries (Afghanistan, Bangladesh, Bhutan, China, India, Myanmar, Nepal and Pakistan) are eligible to apply (please refer to Section-3.1 of the Concept Papers Guidelines for further details).
Deadline for submitting the Concept Paper is 15 December 2013. More information on the programme and the application process is available on ICIMOD's website.