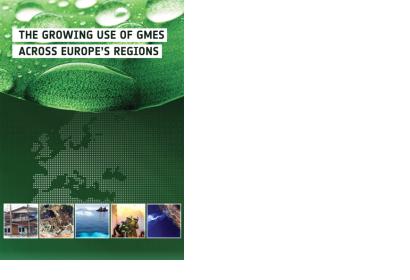 The potential of GMES for crisis management and environmental monitoring is highlighted in a new publication with users demonstrating the importance of Earth observation data to European regions. The publication was presented at an event held on 10 October at the European Parliament in Brussels.
The joint ESA-NEREUS (Network of European Regions Using Space Technologies) publication is a collection of articles that provide insight into how the Global Monitoring for Environment and Security (GMES) programme is being used in new applications and services across Europe. The articles, prepared by regional end-users, research institutes and industry providers from 17 different European countries, were received following an open call for papers.
Papers were grouped according to the thematic GMES domains land, maritime, atmosphere, climate and emergency management. They highlight a wide range of uses, needs and benefits of the initiative for regional organisations. Among the 67 articles published, nine focus specifically on Emergency Management. One project, for example, sheds light on the generation of flood risk maps along the Danube River, with a focus on monetary asset values and population distribution and density. Others focus on the use of Earth Observation data for emergency management in France, Italy, Germany, UK, Poland, Czech Republic and Sweden.
The publication entitled 'The Growing Use of GMES across Europe's Regions' is available online via ESA's website.