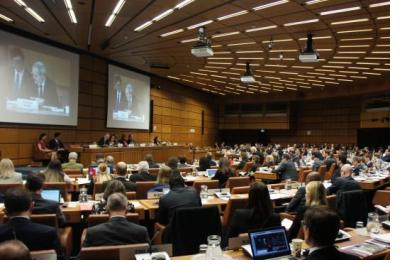 The Scientific and Technical Subcommittee (STSC) of the Commitee on the Peaceful Uses of Outer Spacer (COPUOS) convened on 29 January in Vienna for its fifty-fifth session. STSC is one of the two subcommittees of COPUOS and will meet until 9 February.
During the upcoming session, the Subcommiteee will consider topics such as remote sensing of the Earth by satellite, space weather, recent developments in global navigation satellite systems and long-term sustainability of outer space activities.
Under the item "Space-system-based disaster management support", the Subcommittee will address the activities of the United Nations Platform for Disaster Management and Emergency Response (UN-SPIDER).
STSC is one of two subcommittees of COPUOS and first convened in Geneva in 1962. It meets every year for two week to discuss questions relate to the scientific and technical aspects of space activities.