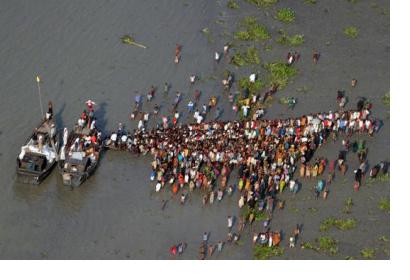 Colombia, Ethiopia and Bangladesh will receive Esri's support to enhance their climate resilience. They will learn how to visualize, understand and mitigate the impacts of climate change.
Together with the White House and six other institutions, Esri will contribute through tools and trainings to the climate-resilient development of these three countries. Esri has already established a collaborative resource portal for Ethiopia on its online mapping and analysis platform, ArcGIS online, and is planning a further implementation in Colombia and Bangladesh.
"Climate change is a global issue that brings together government, utilities, non-governmental organizations, sophisticated cities, and developing countries. There is no single entity that can help developing countries plan for and adapt to climate change. But by uniting our resources, experience, and unique capabilities, this partnership can make a difference," stated Jack Dangermond, Esri president.
The implementation of a strong resilience to face climate change and potential disaster events is essential to enable these developing countries achieving a long-term sustainability.