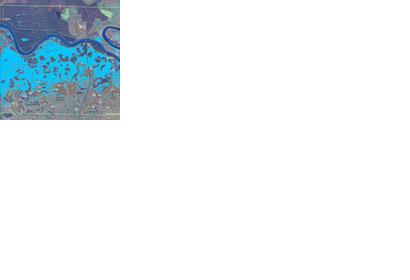 The European Copernicus Programme's first satellite Sentinel-1A has officially entered the operational phase on 6 October. Sentinel data are available to all users.
The satellite was launched on 3 April 2014 and reached its target orbit on 7 August 2014. It will now deliver radar coverage for operational services in various areas of ice, ocean and changing land. Sentinel-1A's significance lies in the provision of all-weather, day-and-night imagery, which has been already employed by authorities for flood responses in Namibia and the Balkans.
The current operational status of Sentinel-1A will enhance global emergency management by producing high-resolution co-seismics maps of earthquake deformations, detecting flooded areas and monitoring landslide and volcanos activities.